Steve Ross | Marketing Manager | Brakebush Brothers, Inc. - Madison, WI

John, I can't thank you enough for entertaining our sales team. The feedback was fantastic. You made me look good and that's hard to do. People were still talking about some of your jokes on Thursday.
Thanks for raising the bar and making it harder for me to keep this group happy next year. If you need a testimonial or anything, just let me know. All the best for a successful 2015 !
Kendra McCall | HR Assistant | Agri-Cover, Inc. - Jamestown, ND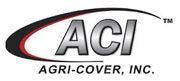 Thank you for touching base with me on this! It was a pleasure to have you as the entertainment for our picnic. You had nothing but great reviews from all of our employees! I was told that you were the best entertainment we have had in years – that is always great to hear, both for myself and for you!
We wish you nothing but safe travels, and great shows in all of your future work!