From Corporate Event Comedy to Private Parties, Here is What to Expect
Manufacturing

Jarrod Krull - Communications Manager  - ATK Armament Systems - Plymouth, MN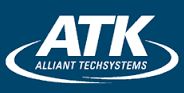 "Just a quick follow up to thank you again for a great night of comedy and fun at our annual holiday event! Our team is still talking (and laughing) about your performance. I've heard many say that it really made the event a success and is one of the best company events we've had in several years. Many have also asked me if they can find out where you are performing next so that they can see you again! Please let me know as I'm happy to pass that info along to them.
Thanks again for being so easy to work with and making our party a real success!"
---

Traci Johnson - HID Global Corporation - Eden Prairie, MN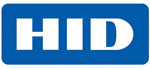 "I just wanted to send a quick note to thank you for the comic relief last Wednesday.  Everyone had a great time, in fact, many asked if we could get you back every week!  Thanks again for spending the time with us, it was a great break in our day. Hope the rest of your journey in North Dakota/Minnesota went well, and that you are enjoying warmer temperatures than we are right now! "
---

Jill Kessler, Senior Trainer - Civic Systems, LLC - Madison, WI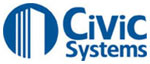 We truly enjoyed having you at our symposium and our customers were thrilled. I even had 2 requests to make you our annual entertainment, which I'm sad to say we would always look to something new each year as that is the nature of our business. Software is always evolving so we need to make our presentations new as well.
Best wishes in all the future holds for you. I'm sure it will be great!
Agriculture

Lance Weigal - Braun Insurance - Napoleon, ND


"Hey John, we had a blast. You were the talk of the town yesterday and of course I am sure today again.  We had some people not show up for the meeting and now after what they hear from the people that were there they wish they would have come.  John this was the best thing that we had in Napoleon for a long time, it will be talked about for a while.  If it will be up to me we will be doing this every year for our meeting. I was also told from people that they were so happy to have comedy that was clean instead swearing like a lot of comedians do. John I want to thank you again, you made our agency look good and my cheeks still hurt from laughing.  John I know you will be back in Napoleon again.  Keep in touch. Let me know when you will be in Fargo again or somewhere in ND and I will get a van load to come and see you."
---

Amy Lyons - CHS - Marshall, MN


"John – everyone loved you. You are what everyone is talking about (and still giggling about). Our entire group was happy to have you there! I wouldn't mind getting some references from you for the next year. I always struggle finding someone who can capture our crowd like you did. I would be interested in getting some names from you, so I can start checking them out."
---

Marlin Subra - Federation Cooperative - Black River Falls, WI


"John was a great guy to work with. He was able to connect with our group very well and had us all rolling in laughter. This was the second year we have hired a comedian for our mid winter "Christmas" party. Many of my fellow employees stated that he would be "hard to beat next year!" The facilities where we held our event had an audio malfunction halfway through the act but John never skipped a beat and kept the show going. We would highly recommend John to deliver an entertaining, memorable event! Thanks for a great job!"
Construction

Nikki Stokes - Greystone Construction - Minneapolis, MN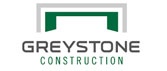 "Hi John. Thank you for such a great show! We really enjoyed having you at our event. Your show incorporated the perfect blend of "work appropriate" humor with an on the edge style that kept everyone captivated. Everyone raved about the show the following week."
---

Sean Wolf - Wolf Paving - Milwaukee, WI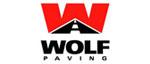 "Thanks John! Everyone really enjoyed the show! We had nothing but positive feedback from everyone. I hope you have a safe and happy holiday season!"

Insurance

Amy Watson - American Family Insurance - Minneapolis, MN


"You were the hit of our show on Friday, December 2nd! I have heard nothing but rave reviews from my fellow coworkers on the amazing job you did, they all wanted to know where I found you and where they could find out when you will be doing shows in Minnesota again, so please let us know when you will be doing shows so we can communicate that to our employees! Your jokes and tone of your show were phenomenal, they loved your professional yet laid back approach. Thank you for hanging around to speak to people after the show and for providing us with great entertainment! From all of us at American Family Insurance, Thank you for making us laugh we hope to be your favorite show for years to come!!
---

Kimberly Good - Progressive Insurance - Lincoln, NE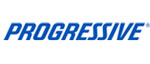 "I just wanted to take a minute (better late then never, right?) and write to you and tell you what a wonderful time my company had on January 24th. Your show was AMAZING!!!!!!! People were telling me for days how much fun they had and how great they thought that you were.
It's always a great performance I think when people continue to talk about how much fun they had. I also just wanted to personally thank you as well for performing longer than necessary. I know that we pay for a 45 minute to an hour show, and you were with us for almost an hour and a half and I really appreciate that.
Even people that don't generally laugh a whole lot at comedy shows (my husband for one) told me how great it was! I'm looking forward to planning our event for this next year because I've had several requests to have you back! I hope to talk to you soon!"

---

Kurt S. Christiansen, First Vice President - Mutual of Omaha Companies - Omaha, NE


"I wanted to thank you for recommending John DeBoer for our Holiday party held December 11. John performed for approximately two hundred of our Comptroller Operations personnel."
"John had everyone laughing to the point of tears for the entire performance. Everyone was completely entertained. I would recommend him to any business that is looking for good, clean comedy. I sincerely hope to have John return for future events here at Mutual of Omaha."
Chamber of Commerce

Gina Broeckelman - Beloit Area Chamber of Commerce - Beloit, KS
"I really enjoyed the interaction with the crowd. It makes everyone feel like they are part of the show. My members who were able to attend truly enjoyed every bit of the evening. They have been talking about it for weeks. They loved how he took real personal stories and talked about them and how we all in same way related to them!
Be prepared for an evening full of laughter and tears, happy tears from laughing so much! You will walk away after 60 -90 minutes wanting more and not wanting to end the night. John was one of the best performers we have had. I look forward to working with John again in the near future."
---

Sally Klevgard - Amery Chamber of Commerce - Amery, WI
"Everyone had a great night and all had good comments about the show you put on. It was just great! Thank you so much for being willing to come to our small town and give us such a big comedy act. We hope you get more work than you can handle. Merry Christmas and have a great year! "
Wedding

Jeff & Deb Jakubek Wedding - Minneapolis, MN
">Everyone just loved your show!! Our minister Sheldon Monson wants your business card and so do others. Send me a few could you? The personal jokes were unforgettable and Deb and I were still laughing over several days as were our family and friends!"
---

Soulbrai & Laira Allerai Wedding - Minneapolis, MN
"It was such a privilege to have you as a part of our wedding and celebratory weekend activities! We absolutely loved the show and we have heard nothing but rave reviews from those that attended as to how funny and hilarious you are.
We look forward to seeing you soon. It was fun hanging out and getting to know a great guy like you. It feels like we've known you for a long time, like we're old friends that met up together again. Let us know when you will be performing so we can fill the house. We don't come alone. We come with an entourage of many as you can tell:).